WHAT ARE ESCAPE GAMES?
Escape rooms require you to fully engage your inner survivor.  You and your friends are locked in a room with one hour to find clues, solve puzzles, and break codes to escape.  We are all logicians, sleuths, and critical thinkers; we just seldom get trapped in a psycho's lair with one hour to escape so that we may fully express our talents.
Countdown Louisville provides you, and your friends, with an unparalleled escape room arena of sights and sounds designed to make you the main character in a real world adventure . Countdown Louisville escape rooms are challenging and, most of all, fun.
PHOBIA

For centuries the Lashbrook family has battled Pavorus and her followers to assemble the Gem Naught thereby quenching the source of all fears.  Lucy Lashbrook has found the last Gem, help her unlock the final secret and defeat Pavorus once and for all.  What awaits you is a challenge not for the faint at heart, may courage be with you.

Phobia is a spooky escape game that may have jump scares, imagery, and audio that will frighten guests.  May not be suitable for those that are sensitive to these elements.

Phobia is a 6 participant game
Survival

As meteorites rain down on Earth you and your team are on a mission to help hackers intercept the one that could destroy the planet.  Your group must solve a trap left by maniacal professors – outwit them and use all your resources you have a chance.
The meteorite, nicknamed Molly, is spiraling toward Earth- you have one hour.  If you succeed the world may survive.  Louisville's newest escape room is Countdown Louisville's most challenging game! 
Survival is an advanced level room
for a minimum of 4, up to, 8 Guests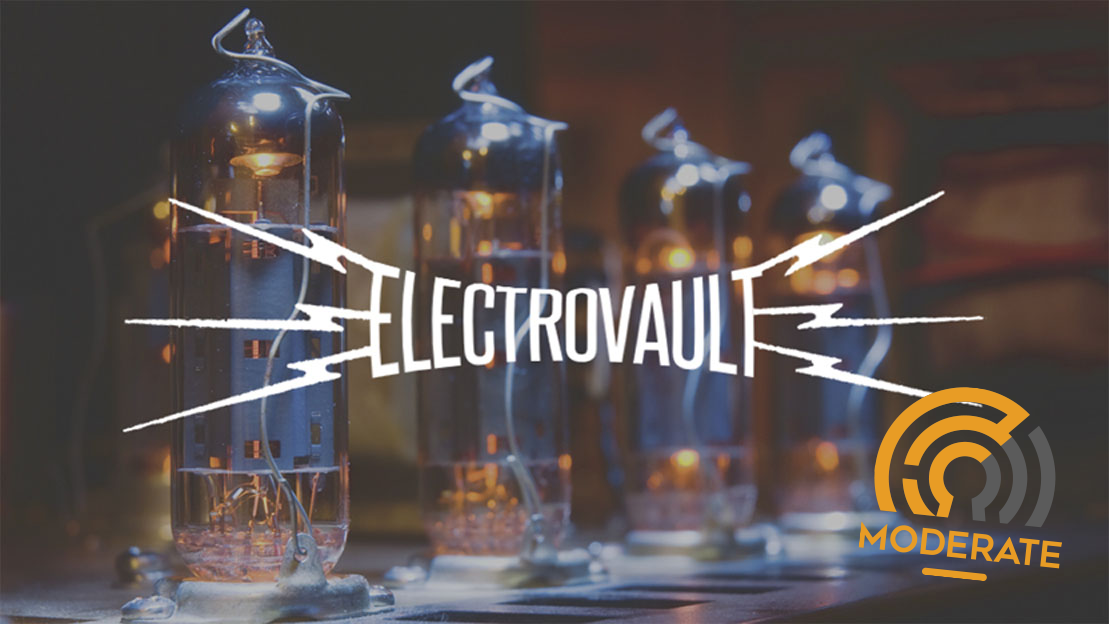 ELECTROVAULT
You and your friends are invited to Anika Tesla's Manhattan penthouse for the birthday event of the season. Someone in your group uncovers her darkest secret and now you're trapped on the 77th floor. You have one hour before the party turns into a 10,000 volt blowout, can you escape the ELECTROVAULT.

2-8 Guests Weekends
4-8 Guests Weekdays
RANSOM
Fame and beauty feeds the obsession of a lonely fan; and now the girl with the golden voice is being held hostage somewhere in the city. You and your friends find the ransom note which leads you into a trap. To earn your freedom, and save the girl, you must enter the mind of a lyrical psychopath and solve his sinister plot. You have one hour before the music stops.

2-8 Guests
WHO SHOULD PLAY?
 Escape games are hands-on, interactive, real-world adventures filled with clues to find, and puzzles to solve.  Families, friends, and groups of all types will find aspects that are fun and challenging.  We design rooms that require collaboration, teamwork, and diverse skills; every person in your group will contribute to your quest.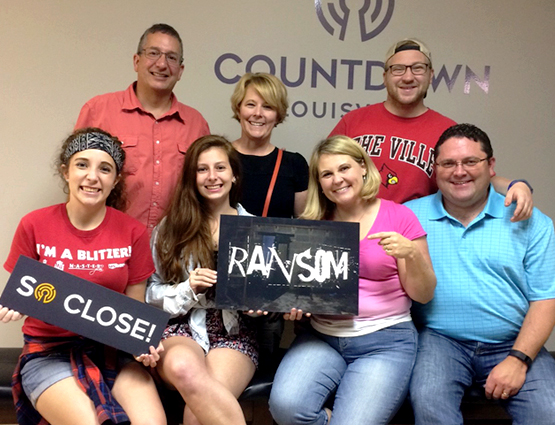 Family & Friends
Nothing brings families together like being locked in a psycho's lair.
Real Teamwork
You won't know what your team can accomplish until you tell them that 70% of all people that attempt to escape fail.  Quick thinking logicians will appear out of no where, leaders will emerge, and team mates will work together because they genuinely want to succeed.
Level Up Live
Your feet are on the playing floor and every second counts.
Designed for teams
Develop team spirit and trust through the challenge and fun-pressure of a ticking clock.  This will be the fastest hour your group ever spends together, they'll love every minute, and talk about it for years.
Team work makes it happen…
The team that created Countdown Louisville escape rooms has over a decade of experience in  developmental leadership and team building.  We designed the event we wanted for our own teams.  Communication, critical thinking, and problem solving are only a few of the skills your team will exercise at a Countdown Louisville.  We can accommodate groups of any size when you book your games online.
Countdown Louisville will be your group's most memorable company outing or team building event ever. Nothing brings people together like a common obstacle. Escape room games help build key traits of powerful teams:

Trust

Communication

Leadership
Countdown Louisville can accommodate groups of any size. Have a special request to make your team building event perfect? We can provide audio visual support, prepare meeting materials, and provide post-game leadership feedback . For more information use this contact form or call us at 502-709-8831.